The Friends of Delapre Abbey were blessed with an absolute stunner of a bank holiday weekend for their huge heritage event. We counted at least fourteen local groups in attendance all with fascinating information stands, and we're told that the Abbey saw more than 200 visitors over the weekend. It was really wonderful to see so many local people turn out to learn more about the county's history.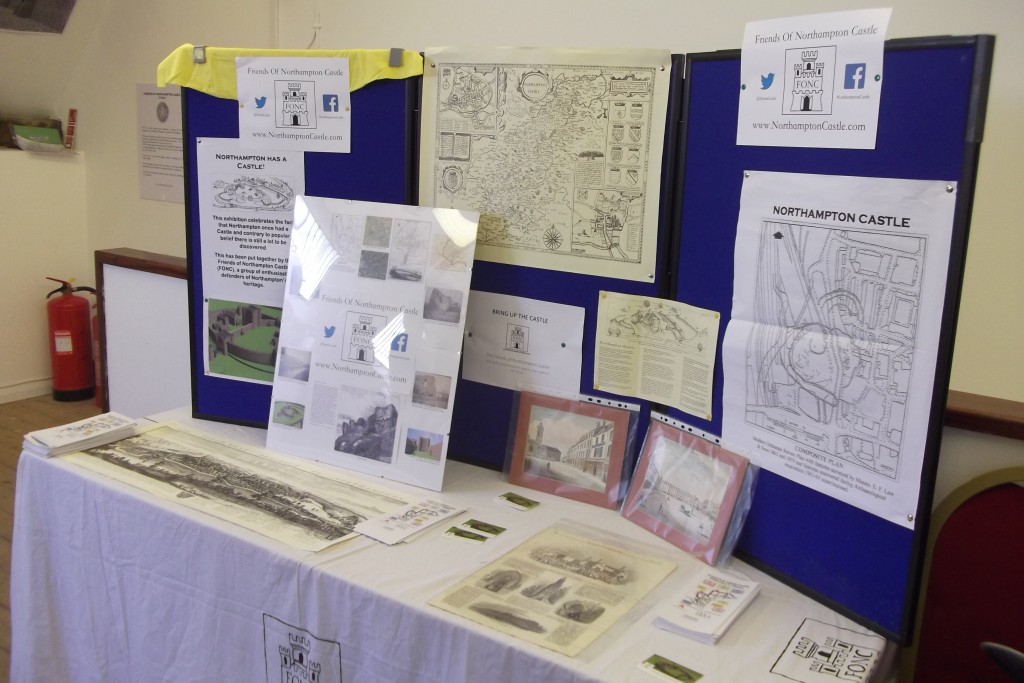 Our own display was packed with information about the castle, and on Sunday we were lucky enough to be able to take over two other tables. Just a few years ago we barely had a few old newspaper articles to scrape together, and now we're spilling over with information to share with the public, from maps and archaeological plans to 3D guided tours and photographs of the ruins themselves… not to mention our own branded clothing line!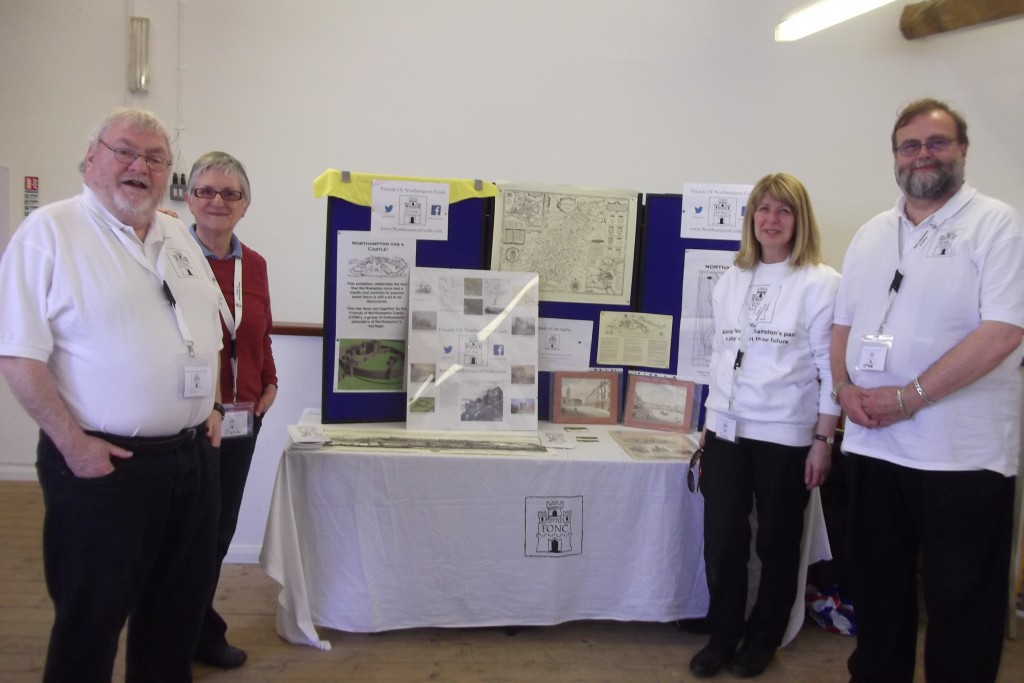 If you were there (or even if you weren't) and want to find out more about the other exhibitors, we've compiled a list of their websites, where we could find them:
The next FONC event is the Spring Boroughs Residents Association meeting on Saturday 15th June.