We at FONC have long been campaigning for a Heritage Gateway, with the support of many townsfolk and local groups.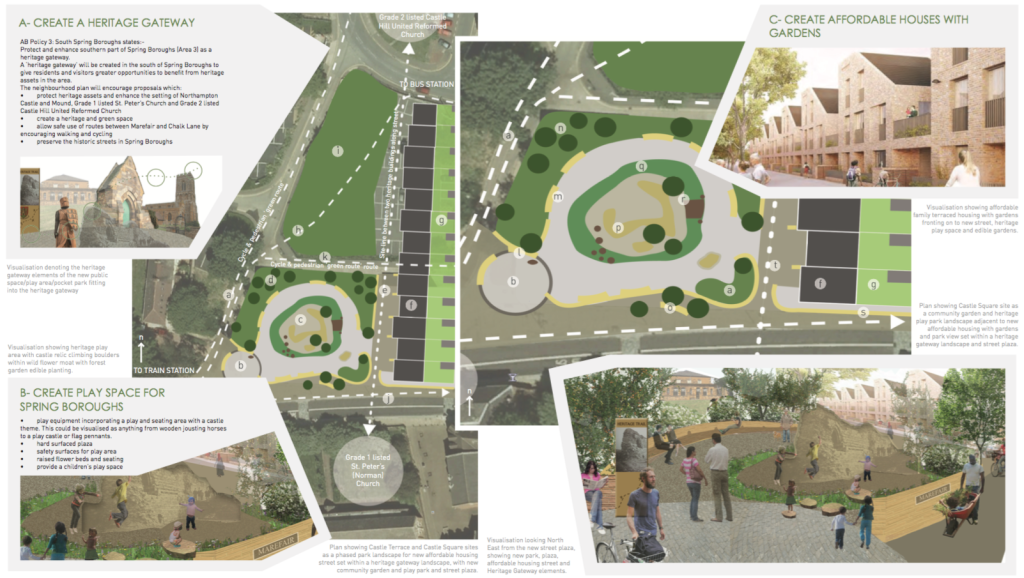 Spring Boroughs Voice recently held a press conference to publicise their vision for the site, stating that "there has been a clear wish of residents to reflect the historical importance of this part of town into the plan. Residents want to open up views of St Peters Church and Castle Hill Church; they want to reduce the overbearing impact of Sol Central; they want a place where residents and passers by could learn about the history of Northampton Castle and Spring Boroughs; and they want a safe and attractive open space."
Their full proposal is detailed, realistic, and exciting, and we urge our readers to pledge their support by sharing links on facebook, talking about the issue with friends, and signing our petition for the council to renew their promise to deliver a Heritage Gateway.
Download the full proposal, and sign the FONC petition today!