Happy New Year to all our friends, fans and followers! After extensive campaigning by FONC, 2015 should be the year we see Castle Green come into existence, enabling Northampton people and visitors to trace our history back for a thousand years and to enjoy that prospect in a delightful green, open space.
We are delighted to present local artist Elke Pollard's vision for Castle Green. We feel that this space could provide an exciting new venue for community events and contribute to the regeneration of this part of the town centre.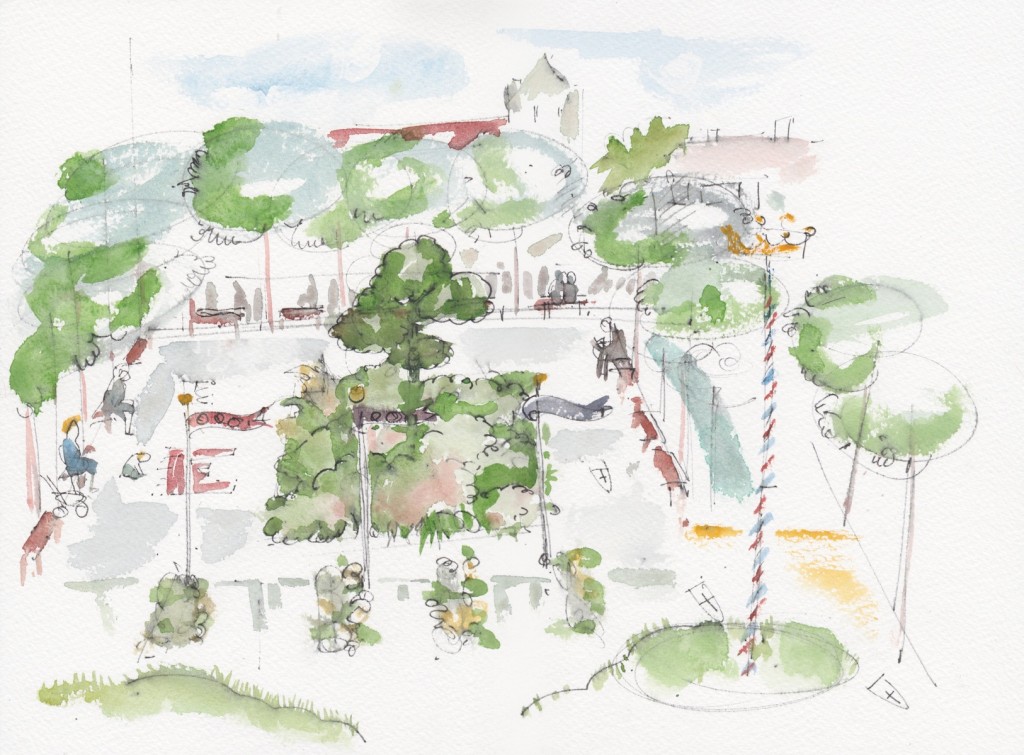 "The Heritage Gateway is set to bring together the story of Northampton. We want everyone to join us as we celebrate our town's fantastic heritage." – Councillor David Mackintosh, speaking on the demolition of Castle House
Visitors to Northampton arriving by train currently face a long and faceless walk up Black Lion Hill towards Gold Street. The outdated and long-abandoned Castle House office block and back end of Sol Central did not provide an auspicious welcome to the town, but back in 2012 FONC saw an opportunity for a Heritage Gateway in the heart of medieval Northampton. This green space would be ideally placed between the station to the west, the town centre to the east, St Peter's church and Hazelrigg house to the south and the site of Northampton Castle to the north.
"The site will be an integral part of the work already taking place to develop the railway station and enhancing this part of the town, whilst also highlighting Northampton's exciting heritage." – Councillor Jim Harker, speaking on the demolition of Castle House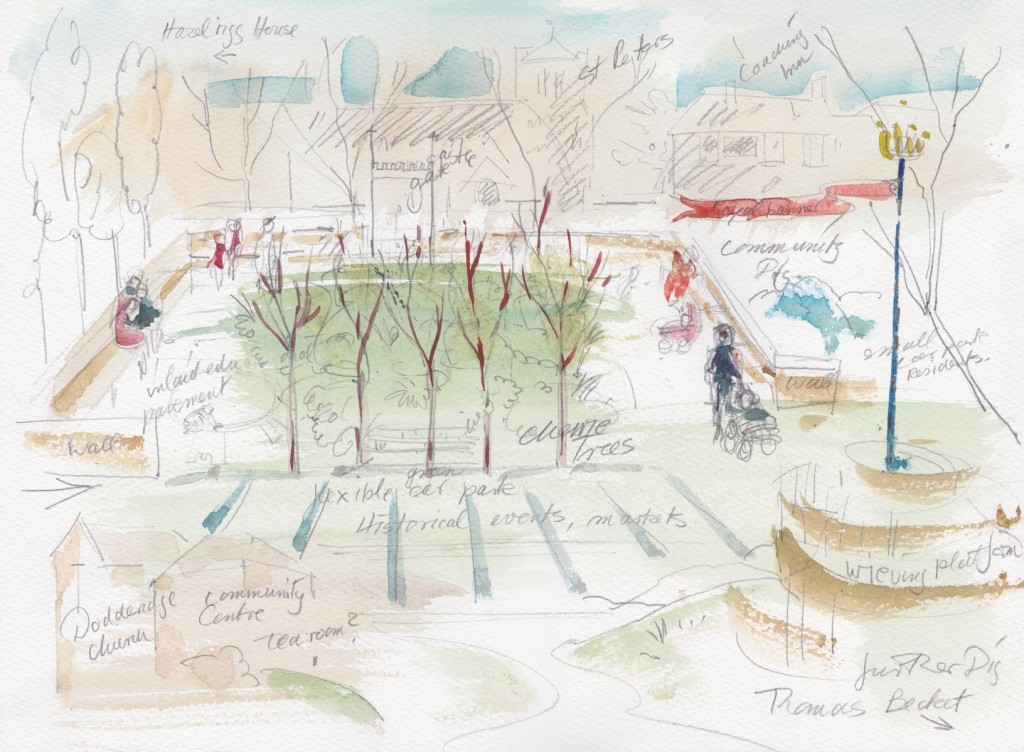 Our original full proposal is available as a PDF download. We invite you to take in the view and make your new year's resolution to help this vision become a reality! Please share your feedback with us by emailing northamptoncastle@gmail.com or commenting, liking and sharing our facebook post.
Our first open meeting of 2015 will be February 6th, 6PM at Castle Hill URC, why not come and join us?