Work to demolish a vacant office block in Northampton's town centre as part of the town's Heritage Gateway project has started.
Northamptonshire County Council, Northampton Borough Council, Friends of Northampton Castle, the Churches Conservation Trust and the University of Northampton are working together on the Heritage Gateway project.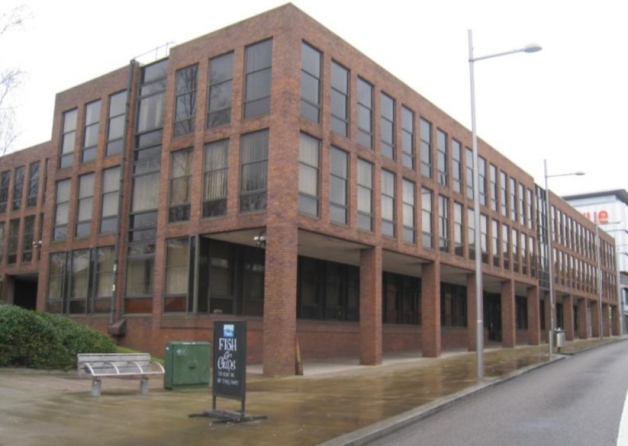 The project will help residents and visitors discover the story of Northampton and improve this important route into the town centre, whilst also acting as a catalyst for the wider regeneration of the area.
The Heritage Gateway aims to celebrate the town's rich history, with a focus on the former Northampton Castle site, as well as emphasising other important heritage features in the surrounding area, including St Peters Church, the only remaining building in the area that existed at the same time as the castle.
As part of these plans, Castle House in Marefair is to be demolished. Workers will be on site in the next week making preparations to take down the building, the demolition is expected to be completed in November.
Various options are being developed as to how the site will be used with initial ideas to be revealed at the end of August.
Leader of the county council Councillor Jim Harker said: "The demolition of Castle House is an important step in the transformation of this key route into Northampton, improving it for residents, businesses and visitors alike.
"Final details have yet to be decided but the site will be an integral part of the work already taking place to develop the railway station and enhancing this part of the town, whilst also highlighting Northampton's exciting heritage."
Councillor David Mackintosh, Leader of Northampton Borough Council said: "The Heritage Gateway is set to bring together the story of Northampton. We want everyone to join us as we celebrate our town's fantastic heritage."Through the Heritage Gateway there will be opportunities for young people to learn about their town, and plenty for visitors looking to discover our rich history and how our town has played an important role in the history of England."
Peter Aiers, Director, South East, The Churches Conservation Trust, said: "We really welcome another step on the way to regenerate the area around one of the finest Norman churches in England. "We hope that the regeneration will bring activity, both economic and community based, to bring this area of Northampton back to its' historic level of importance to the town. We congratulate this bold initiative shown by the
Heritage Gateway Partnership and look forward to continuing our support for the strategic plans."