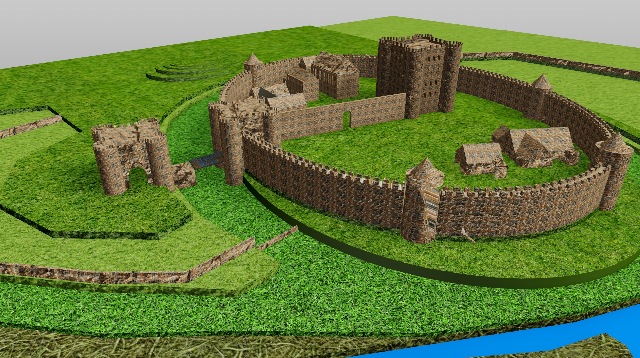 In collaboration with NVision, Northampton University and FoNC archaeologists Jack Plowman and Tom Welsh, FoNC member and local architect Sanaa Lateef has produced this jaw-dropping three dimensional fly-through of the castle site and structure. It has been produced using the latest historical and archaeological findings to bring us the most accurate and detailed reconstruction of the castle yet. Watch the video below!
We are hugely grateful to all involved parties and encourage you to share this video with your friends to help us to bring the castle alive for the citizens of Northampton.
The animation will continue to be revised and updated as more is learned about the castle, so do keep following the latest developments of the friends of the castle. We are working on a facebook page, and if you're as enthusiastic about Northampton's heritage as we are, please come along to our next open meeting, details of which are on our homepage.
Here are some still shots from the video, showing the castle in modern context with the train station, Sol Central, St Peter's Church, the (re-sited) Postern Gate and other extant buildings shown in brown: